Description
A great companion for daily drives and long trips, the JC400 dual camera records what's happening on the road to tackle crime and bad motorists and resolve disputes from incidents quicker. Unlike ordinary dashcam models, JC400 AiVision cam houses both 4G Wi-Fi and GPS in one device to provide comprehensive footage recording with fewer cords to think about.
4G+3G+2G+WIFI+BLE
Front (1080P) / Wired Detached Camera for Live Video
GPS Tracking
Engine Cut-Off
Event Video to Cloud
Locked SIM/ SD Card Design
Panic Button
Driver's Behavior Analysis
Android 8.1 Go
Open I/O for OBD/CANBUS/RS232
JC400 AiVision Cam is the ideal companion for daily driving and long-distance travel. It has a front camera to record what is happening on the road, and a detached driver-facing camera that records every detail insides the car. As an integrated dashcam, JC400 supports GPS Tracking, G-sensor, emergency calls, etc, making it a perfect choice to tackle crime and bad motorists, as well as resolve disputes from incidents quicker.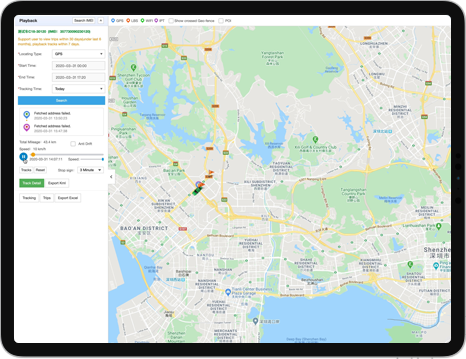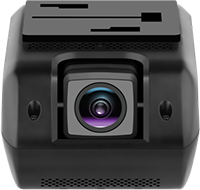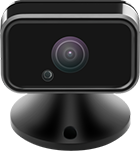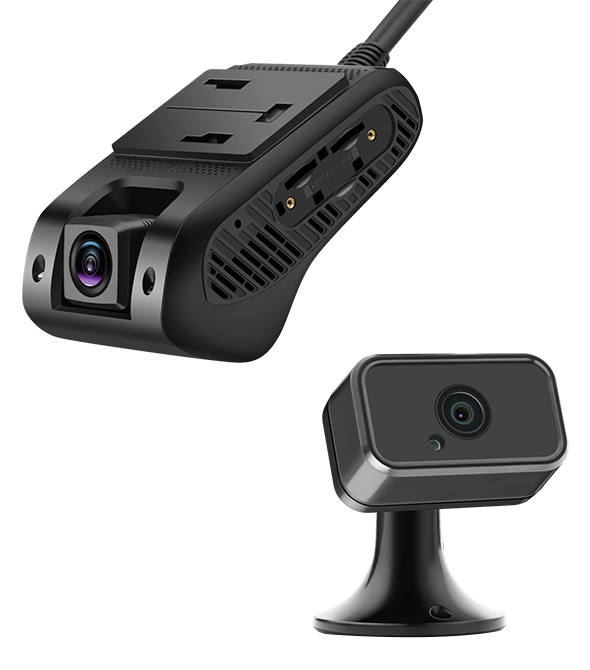 Dual Camera Lens
The dual-facing dashcam has both an integrated road-facing and detached driver-facing camera that records in the cab, enabling you to monitor the road ahead and the driver.
Driver Behaviour Monitoring
Control the driver's driving dynamics, rationalize the driver's behaviors such as harsh acceleration, rapid deceleration, and hard braking to reduce the accident rate and improve fuel economy of the fleet.
Harsh Acceleration

Hard Braking

Sharp Turn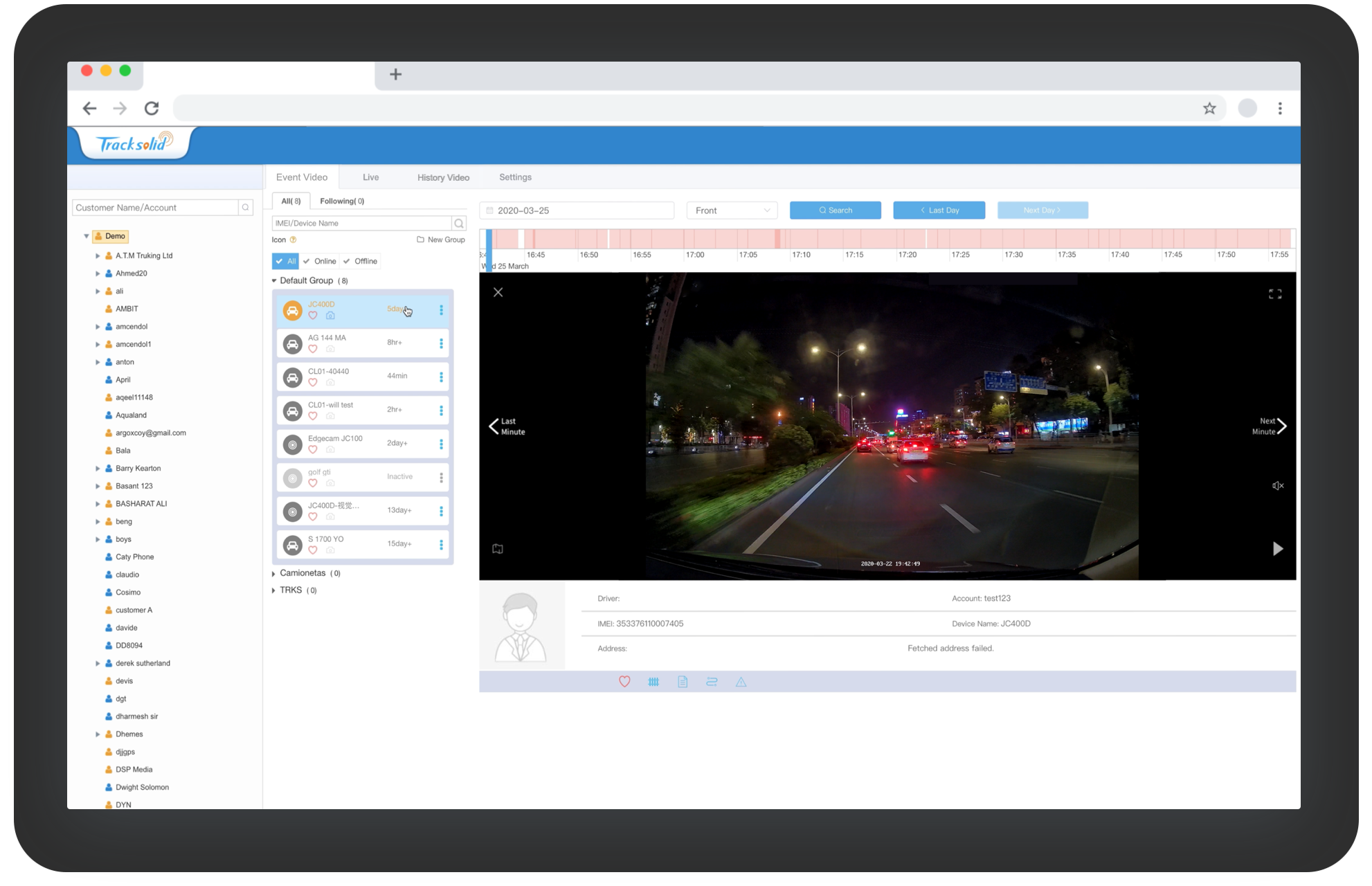 Event Video to Cloud
In the event of a serious accident, collision or improper driving behavior, the video will be automatically transmitted. With the 4G connection, you can get faster data speed and larger network coverage, and respond immediately.
Panic Button
In the event of an accident, the panic button allows the driver to asks for help by calling the SOS phone number continuously and marks important video footage for review. The external SOS button is within easy reach, making the rescue response more efficient and faster, protecting the driver's safety.